Good news | Guangdong Huachang Aluminum Plant Co., Ltd. was selected as "top 50 benchmark high tech enterprises in Foshan City in 2019"
Guangdong Huachang Aluminum Factory Co., Ltd. stands out from many high-tech enterprises and is selected as "top 50 benchmark high-tech enterprises in Foshan City in 2019".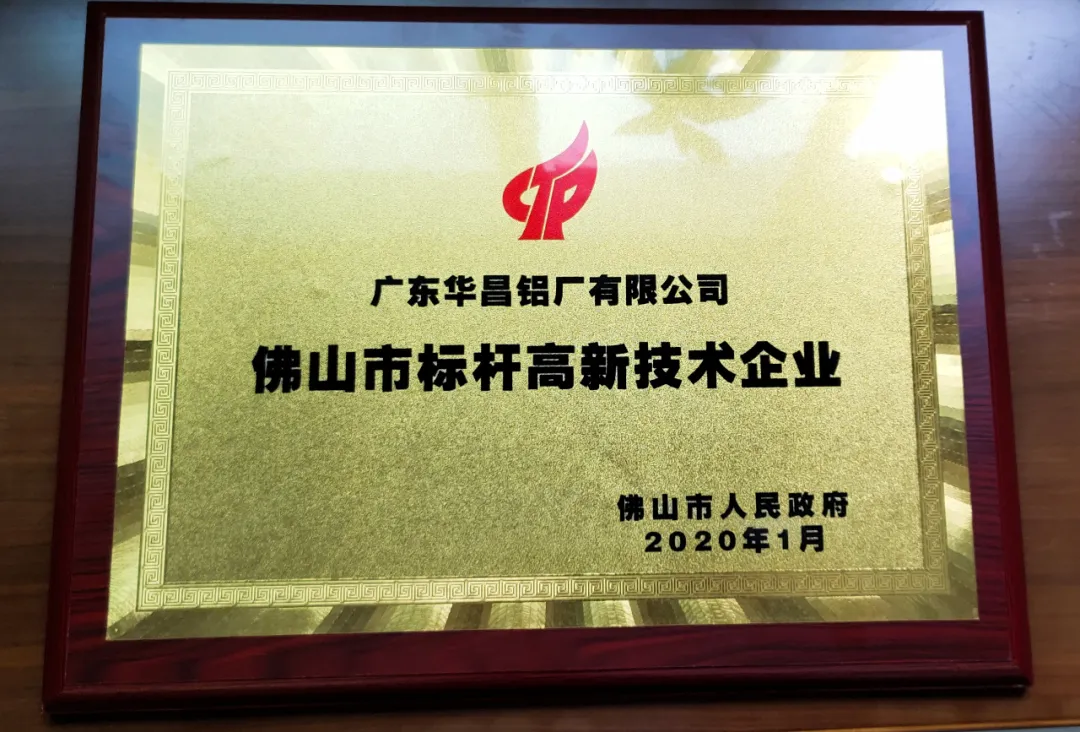 The evaluation of the top 50 benchmarking high-tech enterprises is based on the work requirements of "Foshan high-tech enterprises tree standard and quality improvement action plan (2018-2020)" to establish the innovation and development benchmarking of high-tech enterprises above the scale. Through data evaluation, summary, ranking and comparison of recommended list of each district, the three levels of enterprise scale, innovation input level and innovation output level are analyzed Large dimensional evaluation index evaluation, comprehensive selection of benchmark high-tech enterprises top 50. As the leader of aluminum profile industry, Huachang deserves the honor.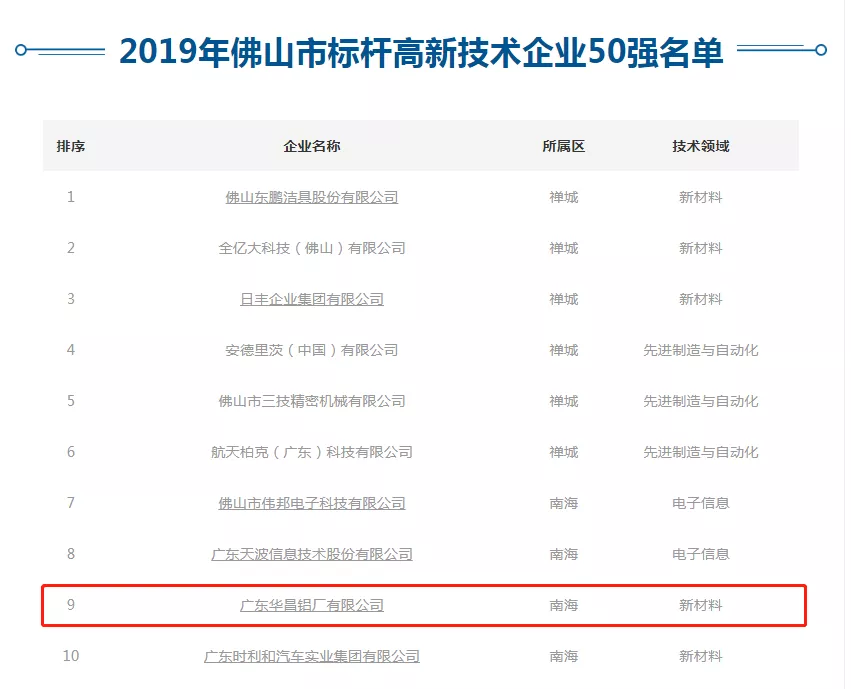 Huachang has three R & D platforms, introduces the operation mode of production, University and research, actively carries out exchanges and cooperation with international advanced enterprises, constantly increases the independent research and development efforts, and a number of technologies have reached the advanced level at home and abroad. Since 2008, it has been recognized as a "high-tech enterprise", and the company's technology center belongs to the provincial enterprise technology center. In addition, with the approval of Guangdong science and technology department and other superior departments, the company has established "Guangdong green, efficient and energy-saving aluminum alloy profile engineering technology research center".
Huachang Innovation Center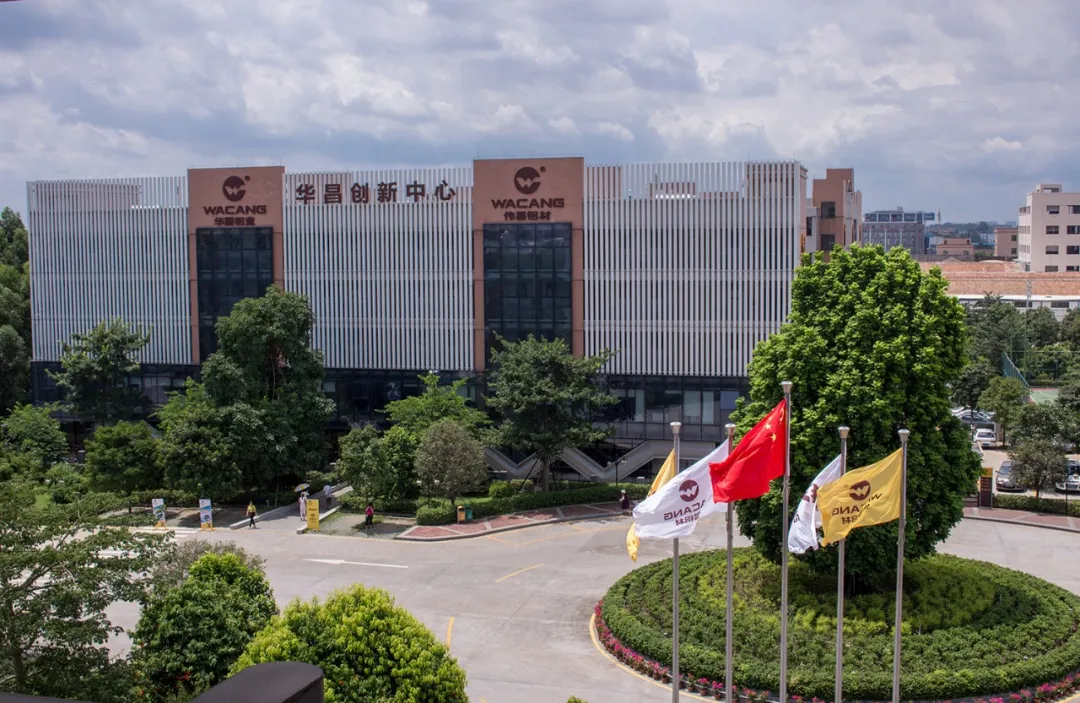 The company makes full use of new materials, new technologies and new processes, applies computer-aided design and manufacturing technology to develop new products with high added value, which enhances the competitiveness of the company's products and provides users with more energy-saving and high-quality products. With years of accumulated reputation and word-of-mouth, Huachang has a wide range of marketing network, has a stable customer group in distribution channels and other markets, and actively expand the engineering market.
The honor of "top 50 benchmarking high-tech enterprises in Foshan City in 2019" fully reflects Huachang aluminum's technological innovation ability in the aluminum processing industry and its outstanding achievements in specific fields. Huachang will continue to carry on the benchmarking honor and responsibility, give full play to the exemplary and driving role of benchmarking high-tech enterprises to high-rise Enterprises above scale, set up a model of excellent innovative enterprises, and take the lead in promoting industrial innovation and promoting industrial upgrading and development.